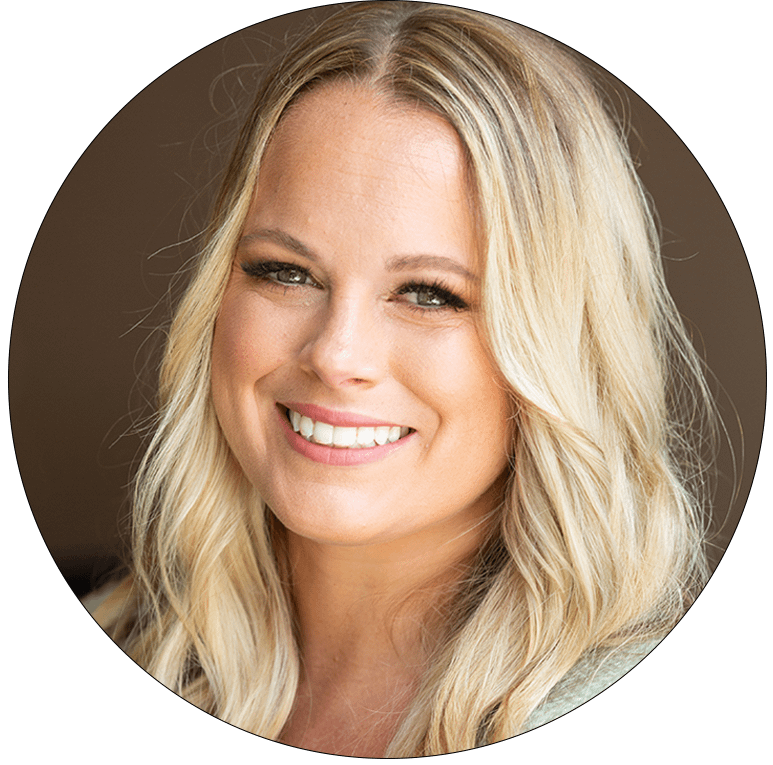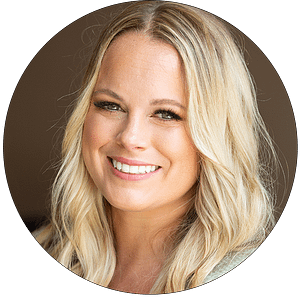 How to Turn Up Your Profits, Attract Amazing Clients,
and Break Profit Plateaus Without Stress.
Health & fitness business owners are dreamers with focused ambition.

They do what it takes and eventually some discover their superpower path — the rare alignment of natural genius, honed skills, supportive systems, and a vision that gives them chills. When this happens their influence magnifies, confidence shines, and sales become effortless.
When most people think of sales, they immediately think of persuading a resistant buyer into something they don't want — like a flashy used car salesman or time-share vacation rental presentation.

No one likes the uncomfortable feeling of pressure to buy what they don't want.
I don't want you to look at selling as a necessary evil. As a matter of fact, I want you to feel inspired, even pumped, like when you have a riveting conversation with a person you just met. I don't think of myself as a salesperson. You shouldn't either.

Sales programs that pressure people with crafted-scripts to make quick decisions aren't a path that empowers you or your best client.

Pitches of that type rarely create the sustainable, high-growth, life-fulfilling business that you and I are looking for.

Let me share with you what actually does work - not just once, but time after time, with amazing results.
Imagine a new kind of sales mindset. One that lets you feel confident, relaxed, and totally engaged in every sales conversation. A mindset that creates magical, captivating, and amazingly irresistible conversations.

Understand this: Getting clear about your "irresistible offering" will attract amazing clients and grow your business faster than anything else. I believe it to my core. I'm committed to helping you get fiercely clear about the transformational impact you'll have on your "ideal client" because I know enrolling people into their "future self" changes lives, opens doors, and produces incredible results.

Why do I love selling? I'm enchanted with selling because I believe every woman who is a creative thinker and high achiever has a unique "Alpha" frequency (which I address later) that can propel her into the highest echelons of sales superstars.

So, let's apply that to you.

You have a unique way of seeing the world and it's your calling to help others reach a higher potential than they see for themselves.
When most people think of sales, they immediately think of persuading a resistant buyer into something they don't want — like a flashy used car salesman or fast-talking TV spokesperson pitching a new gadget on an infomercial sales funnel.

No one likes the uncomfortable feeling of pressure to buy what they don't want.

My Story: I grew up in a dojo
I want you to know where I'm coming from — and my backstory begins with my dad. He grew up a fighter. He had a fiercely competitive drive to prove himself.

In his twenties, he got into a serious motorcycle accident that stopped him in his tracks. It made him rethink his life. And as serendipity would have it, he overheard a conversation that would change his life and build the foundation for mine. He heard about an Okinawan Karate Master living in Largo, Florida.

So, my dad — thinking he could whoop ass — signs up for a class and fights The Master. Not his smartest decision ever, I assure you.

The Master levels my dad in about a second, and my dad becomes his protégé. Together, Grand Master Tosh and my dad team up to pursue his dream of becoming the first American in history to win the World Championship in Okinawa, Japan. My dad wins. He opens a karate school (dojo) at the age of 26 despite crazy obstacles.

My first karate lesson was with my dad at three. I started regular karate training at six. And my first family business responsibility was doing data entry at 14.

Growing up, my life was framed in the living philosophy of competitive martial arts, the not-so-pleasant highs and lows of a small business, and the hard-work-pays-off macho mindset of a male-dominated industry.

I was the firstborn, so I didn't cut myself any slack. I wanted to be like Dad.
First Lessons in Business
At age 15, I told Dad I wanted to open my own dojo. This scared the wits out of him because he never really made much money in the business, though he loved the sport and teaching others.

I gave up my teenager weekends to learn business growth basics with a group of 45-year-old martial arts business owner dudes. I took notes. I listened and I implemented what I learned into our family business.

Dad believed in learning by doing. So my first lesson in prospecting came when he dropped me off at a local park and told me to call him when I had the names and phone numbers of at least 20 prospective students. I was terrified, shaking, and nervous. I memorized the sales script — I forgot the sales script. But within an hour, I had 20 names and numbers.

A few months later, I sold my first six-month, paid-in-full $900 lesson package. I felt like a freaking Rock Star!

I got multiple wins that day — Dad was proud, the student got his dream lessons, and I got to feel the power of creating a "future self-win" for everyone in that family.



My First Big Business Moment
Dad always sat in the middle of the u-shaped couch because that spot had a direct view of the TV. That was his spot. So he was sitting there, hands on his knees, staring at the floor. I knew he was in deep thought about how he was going to find someone to open another school. We had found the perfect location. He knew it in his gut. I felt it too.

His eyes snapped open wide and he looked at me, staring. I said it again, "I can run that school. I can do this." (I'd been running the business, working with my Dad, and teaching classes since age fourteen.) Incredibly, something clicked at that moment and he said, "Yes, you can do this."

At age eighteen, I opened and ran our family's second branded location. It was a 3,000-square-foot retail space in Seminole, Florida. I literally knocked on doors everywhere soliciting students. I went to grocery stores, parks … I even got kicked out of Target.

In our first year in business at the new location, I generated $350,000, over three times the national average.

I was featured with my dad on the cover of MA Pro magazine, and the Tampa Bay Business Journal named me to their prestigious "Top 30 Under 30" list at age 20.

I kept that momentum, achieving the top 0.01% revenue-producing martial arts school for eight years until I sold the business. I've been on the cover of several magazines as a powerhouse woman in a male-dominated industry.

Later, I co-founded Martial Arts Success Team (MAST). We taught other Dojo owners how to increase profits. We generated $1.2 million in sales in 2 years and helped our clients earn over $10 million. Our program consistently worked so well for so many martial arts business owners that DojoNation featured us as a cover story.

In the last 15 years, I have achieved incredible successes and in all fairness, I have also felt the gut-wrenching stress and pain of the lows. I've crashed and burned. I've gotten up — dusted the frustration off and kept going.


I'd be misleading you if I didn't also share the pain. The first major hit was the recession. We were barely staying in business. The second hit was when my family's first dojo (the one I grew up in) burned to the ground. And third, when it seemed like things couldn't possibly get any worse, I broke both of my wrists in a snowboarding accident.

And the last huge heartbreak was the day I had to leave the dojo I built (one of the worst days of my life) and face the pain of leaving the business because — I just wanted my dad back. I didn't want to be his business partner. I wanted to be his daughter.

Each of these moments and others was radically different, but each made an indelible mark on my life and taught me how to rise from the ashes. I surfed incredible waves from "having it all" to only having 52 cents in my bank account as I went on stage for my first speaking engagement as an expert.

I was successful. But inside in each moment of pain, I asked myself why I wasn't having any fun. How come I always felt so much pressure? Why did I have to endure so many highs and lows?

What I discovered over the years is that selling more and building a sustainable business is a holistic practice that's all about you. Here are seven big lessons I've learned.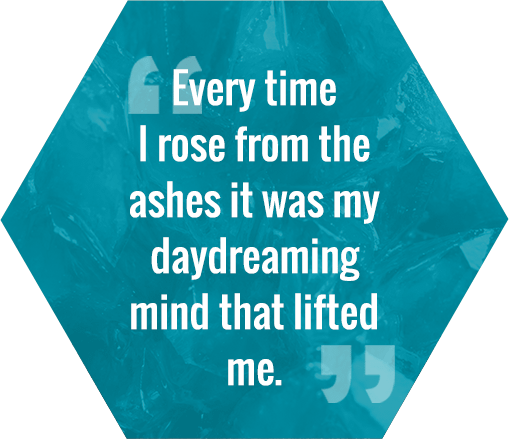 A Path to Flow - Nourishing Your Alpha
Years later, I had my brain tested. I wanted to be better, so understanding my brain seemed to be a smart optimization move. What I discovered was my "Peak Alpha" brain waves were naturally really high. In short, it's the CEO's dream brainwave. It's the brainwave of calm, creative productivity.

I'm mulling this discovery over ... and then I have an epiphany — I have always had this gift and I was feeling bad for it. I spent time beating myself up for daydreaming. And to please others' "definition of success" I actually taught myself to work against my natural gift of imagination and creativity.

But, the truth was every time I rose from the ashes it was my daydreaming mind that lifted me. In fact, it was when I was incapacitated by my broken wrists that I came up with the programs that saved our martial arts school during the recession and fire crises.

I attract clients who are like me — they are dreamers with ambition, and many of them short stop their natural flow and magnetism to conform to success "peddle to the metal" beliefs.

I want to teach you a new way to be irresistible and sell without really selling. Breaking revenue barriers simply comes down to flow. Sales is flow and my superpower is helping others make more money through irresistible alignment. I call it "The Irresistible Life Sales Framework," and it's how you Sell Irresistibly.

I want to teach you the framework of selling effortlessly. The three keys to turning selling into magnetic conversations are: 1) reimagine what's possible, 2) create a mind-blowing offer, and 3) do the scary thing.
Reimagine What's Possible
It's the rare kind of next-level self-development that nobody talks about. It's the level after you've done all "things" that successful people —the "gurus" — tell you to do, and you still feel stuck. It's where you've gone as far as you can go with what you know. Now is the time to reimagine what is possible. You need to seat yourself on the throne of flow, own your magnificence, and decide the life you want. This is a crucial alignment step.

I get it. You just can't "see" it. Almost all of my clients have a vision with blurry parts. The key is reimagining. You have to flip the script to a life that lights you up and feels easy.

I've sat where you sit. It's natural for me to see, feel, and understand the pieces of your vision that you can't imagine. One of my superpowers is identifying bridges or simply removing the invisible "thought" splinter that keeps you from momentum. Sometimes it's just one small thing. Sometimes it's a thing that you just can't see because you can see something you've never really experienced — whether it be an approach, a system, an action, a new belief, or unbelieving something.

Your biggest vision is asking to be aligned with your soul's desire. You have a natural gift (that you take for granted) and it's the very thing that will catapult you to your highest, more joyful version of yourself.

I have a client that wants to flip the status quo on politics. She believes there's a better way but she couldn't see all the pieces. She got stuck on a half-clear vision. We re-imagined together and the pieces became crystal clear. She got fired up and took a "scary awesome" action and sold her very first high-ticket package.

Selling is a circle of helping people see a bigger vision that they can see for themselves. When you're aligned with yourself, your point of view doesn't have its self-biases that hide the massive and most obvious opportunity.

Create an Offer That Excites You
Now, you know where you're going, it's time to get clear about your badass offer.

I want to take a minute to give a clear definition of an irresistible offer — an irresistible offer is a strategic presentation of your products or services that provides so much massive value to your ideal client that they feel it's worth more than the actual cost. It's not about discounting. It's about gaining value.

Value is the keyword — value for you and value for your ideal customer. When I build irresistible offers with my clients, we reverse engineer them. The first thing I ask is, "What kind of revenue do you want to make? What kind of lifestyle do you want?".

The next step is aligning your skills and passions. Most of my clients are highly accomplished go-getters. They pride themselves on being able to do everything. Part of creating an offer that blows everyone's mind including your own is focus. Your offer has to feel so good to you that you beam excitement and radiate confidence … and you love talking about it because you know you can make an undeniable impact.

I gave a talk in Melbourne with a room full of female entrepreneurs. The lead presenter and host of the program gave me a couple of attendees as case studies to transform. One was a branding gal. We did a quick Q & A — I took everything into account — vision, skills, time, and built a bad-ass offer.

When we were done, we compared old vs. new — the audience was blown away — I scaled back her workload and gave her clients more value.

Her offer was for $1,500 for a logo and a brand identity. When I was done, we upped the price to $10,000, created massive value, and decreased her workload.

We bundled a program so powerful that people were asking for her card at the end of the event — even though they witnessed the transformation, they got as excited about the offer as she did.


Your foundation is solid. You know where you're going. You have an offer that sells itself. Now you need to create momentum through action.

Doing the scary thing is about creating momentum. It's about leaning in and doing the scary thing that is necessary for your growth.

When I was seven years old I remember loving going to the park. My mom thought it was hilarious to see me assess all the new relationship opportunities the park provided. I remember I'd just get a sense of people and then I'd make my move and start a conversation. I remember always getting the jitters before making my approach. It was an exciting scary feeling and then it was elation. Rarely, did I experience total rejection because I followed my internal "knowing" and as a seven-year-old kid I leaned into my curiosity and reveled in each new conversation as if it was a portal to a new adventure.

Doing your scary thing is just that — it's a growth portal to a new adventure. It's doing an action thing that's specifically right for you. Your scary thing might be just calling the stack of cards on your desk or it might be making more live videos on social media.

I remember this remarkable woman who came to my 3 Days to 10K retreat — everyone was supposed to have gathered leads and called their leads. She came with the stack of cards but was too terrified to call. I sat with her. We figured out a framework for making the calls and I sent her out to lean into her magical conversations. What happened?

She reframed her calls from "sales calls" to conversations that discover and offer value. She closed the most sales at the retreat — $72,000. And in six months she grew her monthly income from just getting by to $189,000 in new revenue.


A question From the Heart.
Are you ready to reimagine your impact, create an offer that excites you, and do your scary awesome things?

I believe you are ready. And I want to help you make 2021 the best year ever.

That's why I created the Sell Irresistible Dojo (SID). It's a monthly live training and coaching group where I teach you my Irresistible Sales Framework. All the knowledge I share in SID is the same material I use in my 3 Days to 10K retreat. The only difference is the cost and the live training is accessible to every businesswoman ready to sell more and do it with passion.

I'm on a passionate path to help amazing, bold women realize their dreams. There's nothing more thrilling than to teach rock stars how to unleash their star power.

Imagine loving every sales conversation because you know you can help each person get to their next growth horizon. Imagine growing a business that supports everything you value.

When we were done, we compared old vs. new — the audience was blown away — I scaled back her workload and gave her clients more value.

It doesn't matter if you're a brick and mortar or an internet marketing business. When you get aligned, tell your story, speak with confidence, and systemize your genius, you'll see more sales. You'll naturally drop resistance and turn into a magnet that will attract the right people.

None of us are in business to just get by — we're in business to design our lives, build financial freedom, and connect more deeply so we can make an impact.

I believe in you. You're a Rockstar. It's time to own your impact, attract dream clients, and sell irresistibly.